Decorative Use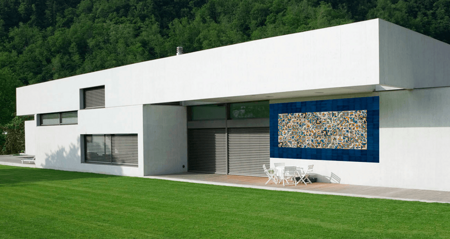 In addition to classical use as a functional facing and paving, you can creatively and originally use the composition of hand painted tiles as a standalone fancy decorative element or installation. This form can be used to decorate the interiors and exteriors of houses, public buildings, hotels, clubs, living rooms, chambers, meeting rooms, as public wall installations, installations in museums and galleries and so on.
Installation of hand-painted tiles can be used in various forms - classically as the installation of a single repeating pattern or theme; as a carpet pattern, consisting of a central pattern and a border; as a patchwork, ie. assembly of several repeating patterns / motifs; or as a wall panel, that is an image consisting of a certain number of tiles.
You can find some possibilities for realization from our offer here...