Creative and unique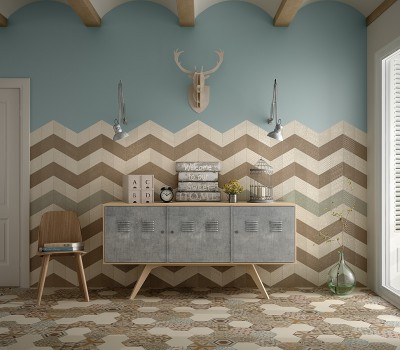 The main characteristic feature of presented series is variety - of shapes, sizes, designs and finishes. Creative, playfull and even nostalgic approach is remarkable and very interesting. Inspiration varies as well - you may notice elegant Victorian style in several floral graphic patterns, quoting British Imperium phase in south Asia - working beautifully in carpet patterns in the living room, kitchen or bathroom. Or maybe some of our modern countryside inspired tiles will catch your eye - calm palette of beige and grey, with a lot of pieces for creating patchworks.
Exploring possible shapes you can try hexagons, octagons, scales or alhambras - available in several designs they are again a quite popular choice.
And last but not least - metro (or subway) series, with conotations of the first metro stations in Paris, with Art Nouveau nostalgy and dynamic light effects to ensure unique charm of your projects.
As usual, the complete offer is too wide to share, so please contact us for further details if interested.